To all posts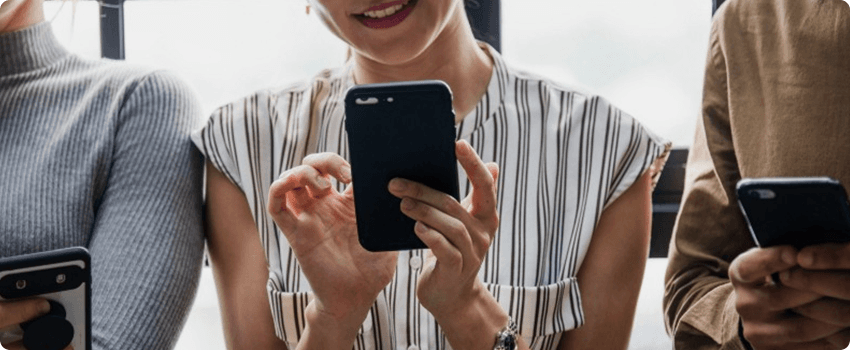 The Latest & Greatest: WiFi 6
In October it was announced that the newest wi-fi upgrade would be called Wi-Fi 6, rather than the traditional list of numbers used — currently 802.11ac. This new terminology is meant to make it easier for people to understand and differentiate between the previous versions, but the name isn't the only improvement we can expect to see.
Main Benefits via WiFi Alliance:
Higher data rates
Increases capacity
Good performance in dense environments
Optimized power consumption efficiency
Increased Speeds
One of the most obvious upgrades for Wi-Fi 6 is the increased speeds. Each time there is a new Wi-Fi standard, we are offered faster speeds than ever before, and Wi-Fi 6 offers speeds up to 40% faster than Wi-Fi 5. The best part is that these speeds don't come at the cost of battery life! You can enjoy faster browsing without drowning your battery due to its lowered power consumption capability. Wi-Fi 6 is able to offer increased speeds because it combines 2.4GHz and 5GHz spectrum bands, while the previous version was only able to use the bands separately.
Extend Battery Life
As mentioned, Wi-Fi 6 is meant to have a longer battery life. The new wi-fi will be able to communicate with your devices to understand when you are actively using the network and when it can sleep, meaning that your devices conserve power when you aren't using them. This is especially useful on mobile devices since we are always connected, but not necessarily always using it.
Top Notch Service in Crowds
Crowded areas are always a bit of a tough spot when it comes to wi-fi. Since so many people are accessing the same network, it tends to make everyone's connection much slower. Wi-Fi 6 is meant to be able to maneuver those difficult, saturated areas by providing a solid and steady connection. How is this possible? Using a technology called Orthogonal Frequency Division Multiple Access or OFDMA. This is a fancy word for dividing a wireless channel into subchannels, allowing for a more direct access to an increased number of devices.
When Can We Use It?
While we all are looking forward to upgrading to Wi-Fi 6, it has yet to be finalized and there are currently no devices available that support the new standard. The Wi-Fi Alliance has stated that we can expect Wi-Fi 6 to be completed in 2019 along with brand new hardware able to support it. Can't wait until 2019? Check out Intel's tips for getting prepared for when Wi-Fi 6 actually launches.
In the meantime, stay connected with WiFi Map! Download the app today for free connections around the world.