To all posts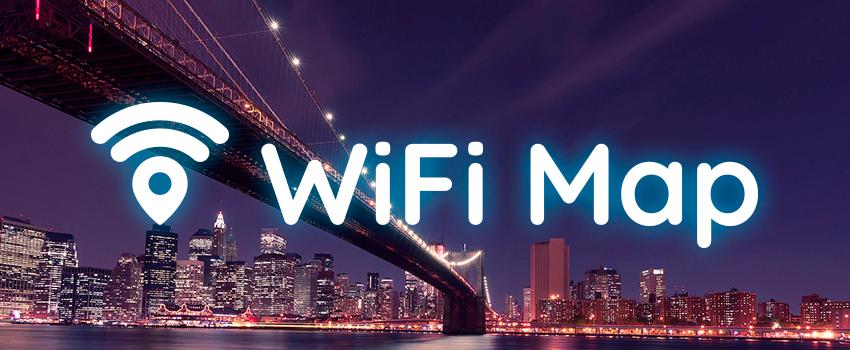 WiFi nearby: Find all hotspots with WiFi Map App
In this advanced world, WiFi is not an accessory anymore it is quite a necessity these days. When you are a traveler and constantly in movement, you cannot just afford different mobile networks. Getting so many mobile networks and assembling them in one place is not just frustrating but exhausting. With that charges are another whole different story. You just can't spend a handful of bucks on just network connection only, I mean if you can spot some free WiFi hotspots then there is no need to extra expense. WiFi is so essential these days while you are traveling as you cannot move in a foreign country without access to a network connection.
To resolve this issue there should be a way or precisely an application that one can use and get over with these troubles. WiFi connection is important in order to get access to GPRS so that you can track down any desired location where you want to reach. Another good reason to have an application, obviously, is to get in contact with your friends and family. As in, you are in some other country it is quite understandable that your family has concerns about your well-being and your activities. They deserve to know about each and every moment.
Besides this, in case if you are a travel vlogger of Instagram influential then you have constantly needed to update your viewers with your activity. In order to regularly update your profile or youtube channel you surely needed to have access to a WiFi connection. For that, you clearly have a way or another through which you can get access to any free WiFi hotspot.    
Now, what shall one have to do? In order to get access to network connections, while you are in another country. There is an app called WiFi Map App through which you can obtain access to the free network connections. This application is quite supportive when you are in another country. We have developed this app just for your assistance. This application is perfect to point out different free WiFi connections in your vicinity that are free and nearby you. There are some quite handsome features of this application that one can use and these features are given down below:
How to get WiFi Map
First and for most, this WiFi Map application is available on Google Play store for Android phones, Apple App Store for iPhones and IOS. This application is easily available and one can download it easily without any trouble. This app is trusted by many and people usually pass good judgment about this free WiFi Map application. WiFi Map application is absolutely available in almost every country of the world offering our users world connectivity. This Wifi Map application is working in many countries of the world proposing our users the availability of Wifi connections in every part of the world, making their travel more carefree and comfortable.
Full access to the internet
Secondly, this application makes you get to access free hotspots in almost every part of the world. This application displays a map of the world and you can locate free hotspots in any country or if narrowed down in any city. All you need to do is enter the city in which you are and this free WiFi Map will show you all available hotspots that are present in your nearest vicinity. Availability of free WiFi hotspots near you can surely make your voyage more relaxed and easy, as you need not to always worry about paying the huge amount only just on a network connection.
Check other cites before traveling
Another promising feature of this free WiFi Map is that after entering the city name in which you desire to locate hotspots, this app will not only shows free WiFi hotspots near you but also displayed the total number of hotspots present in that city.  This app not only assists you to obtain access to not only your nearest free WiFi hotspot point but to the other WiFi hotspots locations. So that it will surely help you when you travel through the city. With that, you before handedly knows the area where you are going have free WiFi connections or not. 
What about architecture
If you are a traveler who is passionate about exploring new places and enjoying different cultures then free WiFi Map is undoubtedly is suitable for you. With this WiFi app, you can locate different types of buildings that are historically important, museums that preserve many ancient heritages or anything you want to explore while in another country. This application will surely assist you to pinpoint your building where you want to travel to. By entering just the name of the said building you can get not only the precise location o that building but also the route which will lead you to that said building.
Access to other sites
Apart from these historical buildings you surely want to explore some natural sites that are there in the country you are in. For that WiFi Map can assist you in the location of that trail, beach, waterfall or any other natural site you are interested in. All are required to do is just to put the name of that explicit site where you wish to go. With this free WiFi Map application, you can get access to any site you want to travel to. This WiFi Map application is undeniably the best choice one can make to download before going on vacation or travel.
Security and Pro Version
The sublime feature of this WiFi Map application is that your security is intact with this. As everyone is absolutely aware of the fact that there is always a threat of security breaching when someone tries to use these WiFi hotspot applications. We as a developer of this WiFi Map application is precisely well aware of the reservations of the users about security. We take all responsibility of our users and determine to keep secure information of our users. We are interested in many users and it is our first and foremost priority to keep protected the security of our users.