We're rewarding contributors who help to expand the WiFi network with the new $WIFI token. Of the 160 million people who have downloaded the app, over 13 million have added new hotspots, verified credentials, and run internet speed tests.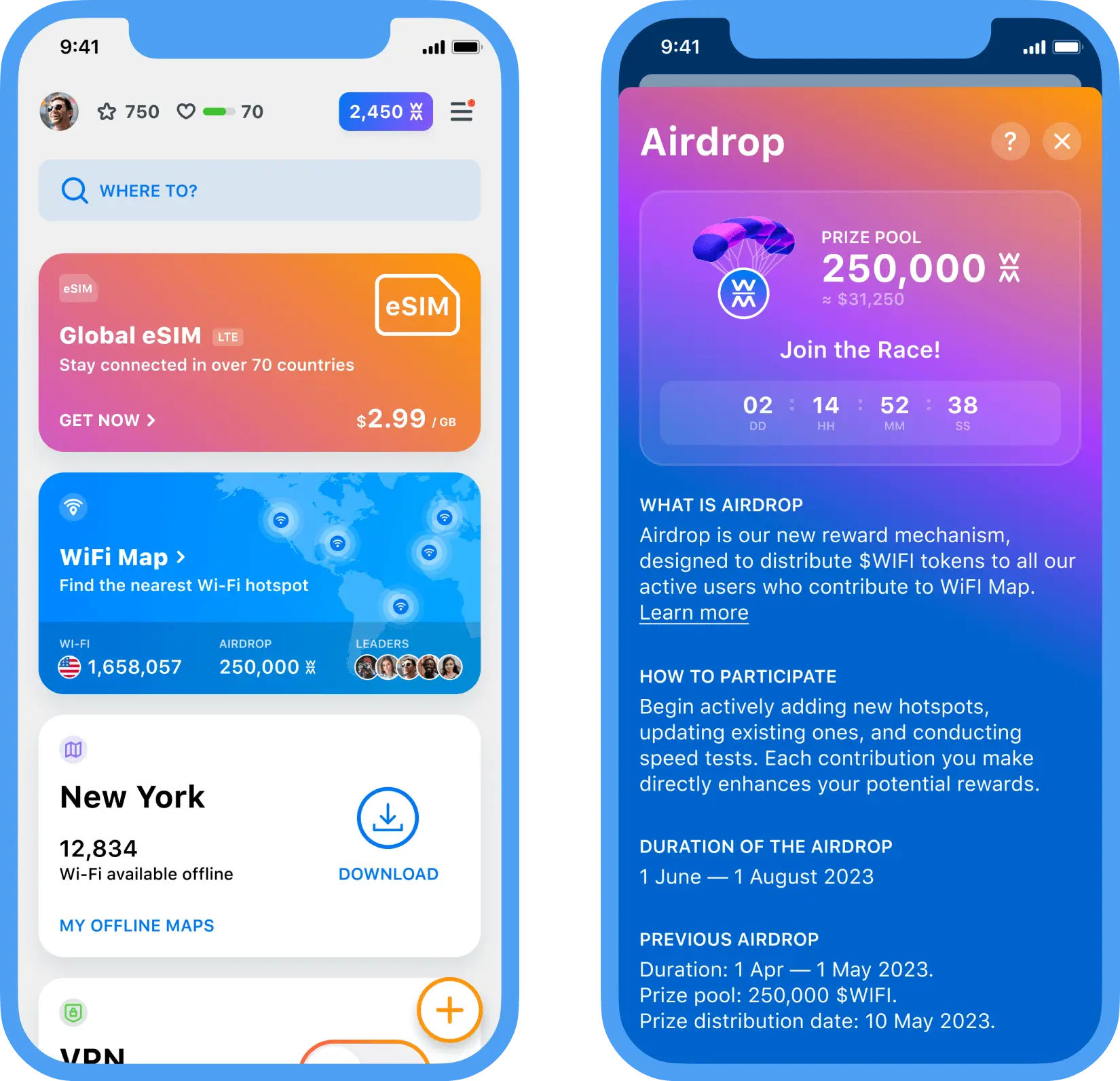 How are rewards calculated?

The total airdrop allocation is split among all eligible users, based on your contribution level and a couple of other factors. The more you contribute to the app by adding new hotspots, updating and healing existing ones, and conducting speed tests, the more tokens you'll receive. We also consider several other factors, including the quality of the data you add, how long you've been a member, and your reputation score (this can change from one month to the next).
What can I do with my $WIFI?
The $WIFI token was created to bring utility to the WiFi Map community, and you'll be able to use it inside the WiFi Map app as soon as you receive your first tokens. Here are a few things you can do with it right now:
1. Redeem your $WIFI tokens for eSIM data packages.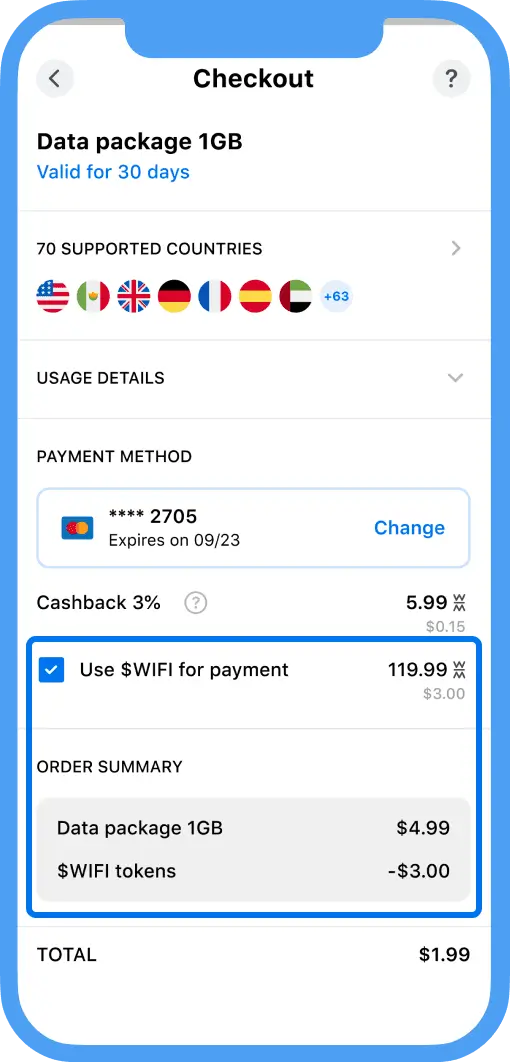 2. Receive 15% cashback when redeeming $WIFI for eSIM data, and 3% cashback when purchasing mobile data with USD.

3. Send a tip in $WIFI to the people who added your favourite WiFi hotspots to the platform as a way of saying thank you.

4. Top up your $WIFI balance using your bank card, deposit $WIFI tokens from outside the app, and view your transaction history.
How do I participate in the next airdrop?

It's very simple: help to grow WiFi Map by building out our connectivity ecosystem of free WiFi hotspots. You can do this by adding new hotspots to the map wherever you are in the world, verifying that credentials for existing hotspots are correct, and running tests to check internet speeds. You can of course do a combination of all three activities, but we recommend being as active as possible in the app to increase your chances of winning a big haul of $WIFI, and adding WiFi where other people are likely to use it.
You don't need to do anything special to participate. Just carry on contributing to WiFi Map, and check the in-app wallet after the next airdrop to see if you've won anything. There is one small thing we're asking you to do to make sure you're fully eligible for the connect-to-earn challenge: upgrade your WiFi Map app to the latest version.
Frequency of Airdrops:

Wondering how often these airdrops happen? They occur like clockwork, on a fortnightly basis. After every 15 days, rewards are calculated based on your contributions, and you can expect to receive your tokens within the following few days. So, keep up the great work, and watch your $WIFI balance grow with each recurring airdrop!